ONE THOUSAND AND ONE PROJECTS IN CELLULAR POLYCARBONATE
Cellular polycarbonate is one of the main products in the realization of projects, thanks to its easy installation, with a simple and safe assembly in a short period of time and its good thermal and acoustic insulation.
Complying with the regulations European fire B-s1, d0 the use of cellular polycarbonate has diversified and in addition to being one of the materials used in greenhouses, swimming pool covers, farms, etc. Today it is in a relevant position in design architecture, where it acts as the protagonist of original LED-backlit facades, partition panels for offices, business headquarters, commercial establishments, urban projects, etc.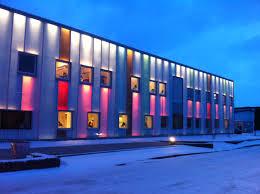 Cellular polycarbonate combines lightness and resistance, making it a fundamental product where the key to the project may be its low weight, which allows a light assembly structure with a very high resistance and superior to conventional glazing. Its different alveolar structures offer high thermal insulation, which adds in the same product translucency in different degrees of intensity and even coloration allowing the passage of light, with the necessary hermeticism on the facades and roofs. Cellular polycarbonate can be manufactured in a solar control version, which  reduced significantly heat transmission and greenhouse effect. It is also found in a wide range of colors and finishes.
Versions are available with a quick clipping system, panels up to 60 mm thick, polycarbonate and aluminum fixing profiles.
Related Posts
It is becoming easier and easier to customize every detail of your interior and exterior design. In fact, plastic and combined materials create unique environments and are the great allies of architects and designers. Polymer Technic we are a company specialized in the sale of materials of a wide variety of plastics,…
Read more