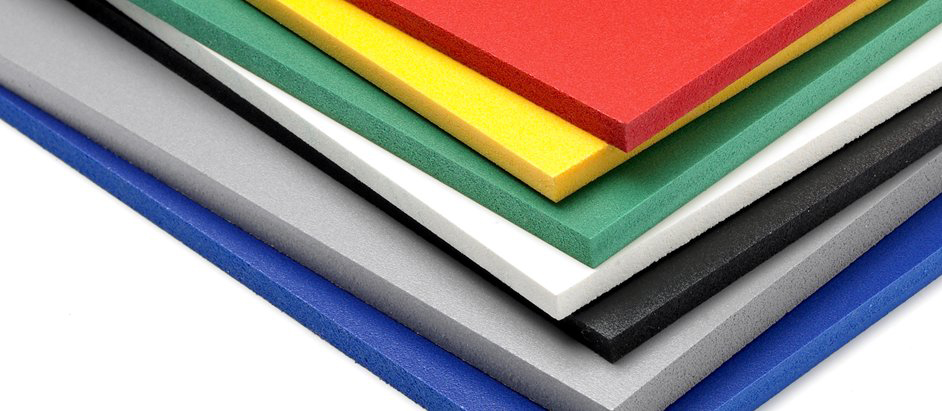 The foamed PVC sheets they are a material to consider in many areas of the business world. However, in communication and advertising tasks they become a more than valid alternative to bet on publicizing the company, a specific promotion or event. In this sense, this type of PVC in sheets is one of the most suitable solutions due to its resistance and versatility. In fact, if you are looking for a material with the best value for money, this may be the most suitable material for you.
Foamed PVC sheets: resistant and versatile solutions
There are many material solutions that can be adjusted to the external communication needs of companies. However, from Polimer Tecnic we recommend in many cases the plates of Foamed PVC for its adjusted cost and their characteristics. These include high resistance, good response to different processing processes, light weight and an economical price. Foamed PVC sheets are also an excellent support for the placement of colored vinyls. Its high chemical resistance, that it is self-extinguishing, and easy to handle make it one of the favorites in the business world.
Ideal for digital printing, our products have been tested with most of the printing machines on the market to guarantee an optimal result.
It is basically used to make signs, panels, and as an insulating covering in buildings. Companies that need to hire communication media in large quantities must then send them with logistics solutions that, in many cases, calculate the price based on volume and kilos. If it weighs less, the process will be more economical. And in that, foamed PVC offers a really affordable solution.
Therefore, bet on these foamed PVC sheets for business communication it is a good idea. If you are looking for a material that is the external support of your company and resists the weather, or even liquids such as acids, you will have hit the nail on the head. All this without having to make an investment that is too high. PVC in plates is an economical, functional solution, and suitable for areas with a not too positive climatic incidence. Still not sure? Can contact Polimer Tecnic to receive advice without obligation about the best plastic for the needs of your company.