Custom methacrylate plates: adaptation to any project or need
Buying products and services online is something more and more frequent. However, there are certain issues that still raise doubts. Since Polymer Technic we want to help you clear them. Experts in all kinds of plastic materials, we put at your disposal methacrylate made to measure online.
As probably happened with other products or consumables for your company, once you verify that the professionals behind this company can offer you a service of the best quality and the maximum guarantees, you will trust us forever. Now the materials you need are just one click away.
WHY BUY CUSTOM MADE METHACRYLATE ONLINE AT POLIMER TECNIC?
Polimer Tecnic is a company with a long history, which consolidates it as one of the most important companies in the sector. Founded more than 50 years ago, we are the first methacrylate company with its own technology. Little by little we have been growing, and today we have factories located in different countries and specialized by types of plastic. Years of experience and our constant innovation allow us to offer you a virtually unlimited variety of solutions. And the custom methacrylate online is one of them.
This type of plastic material is the perfect solution in the industrial sector. At Polimer Tecnic you will find custom methacrylate sheets with different finishes, colors and thicknesses. We offer you a wide range of materials with custom cuts, adapting to what you need at all times.
The visual appearance of methacrylate is very similar to glass, but this material is 20 times more resistant to impacts and shocks. In addition, it is much lighter and an excellent acoustic and thermal insulation. It also has a great transparency and rigidity, so it has an endless number of functionalities.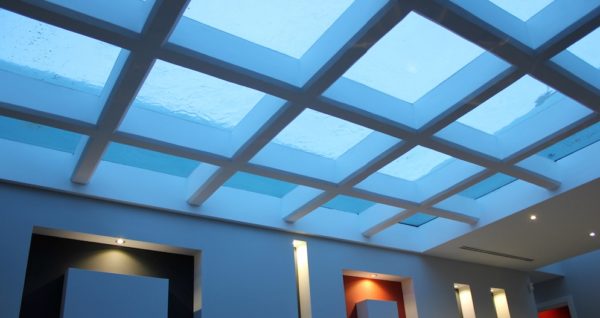 CUSTOMIZED SOLUTIONS IN ALL KINDS OF PLASTIC MATERIALS
At Polimer Tecnic we not only offer you made-to-measure methacrylate plates online, but we are specialists in the manufacture, sale, transformation and installation of all kinds of plastic materials. These are some of the products we work with:
Compact PVC
Polypropylene
Polyethylene
Ecological polyethylene profiles
Foamed PVC
Polystyrene
Cellular and Compact Polycarbonate
Tecnodeck wood for pallets
Panels of all types, profiles and specific developments for applications
But not only can you trust us for our long history leading the sector of plastics companies, but we go further. Currently, Polimer Tecnic is made up of 5 divisions: communication, industry, architecture, products and machinery.
Each of them has been created to be able to assist you in a specific way and provide you with the necessary assistance with a integral service. This means that we can not only become the provider of methacrylate made to measure online you need, but we can offer you specific advice, or be a business development partner in any of these areas.
For us, the satisfaction of our clients is the most important. That is why we invite you to contact us without any commitment. Our team will evaluate your needs with you and will give you solutions specifically adapted to them.
Related Posts
Rigid plastics are used in many industries and sectors for their properties and advantages. There are many types of rigid plastic, but some of the most common are methacrylate plates, polycarbonate plates, PVC plates, foamed PVC plates, PETG plates, ABS plates. Each has its own characteristics and uses.Polypropylene, polystyrene, nylon, polycarbonate…
Read more